Brother BFG had to go to Aspen on business. Poor thing. Forced to fly to Colorado and then drive up into the mountains. Forced to gaze upon the beautiful scenery. Pity him.
That in itself was bad enough. But that is not all. Not even close to all. It gets much worse. He went on a run with Trail Runner magazine August covergirl, Megan Lund: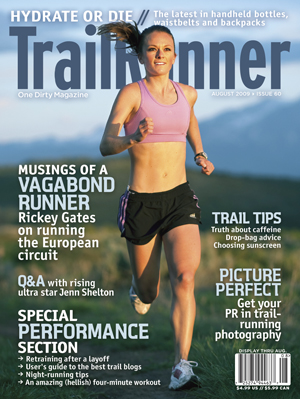 9 miles on the trails. Terrible….Wait a minute. That does not look bad. Way to go BFG!