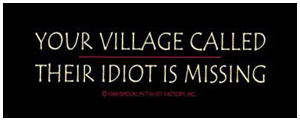 23 December 2008 – Samsonite's S.I.G.H. Miler at Lake Hefner
This Tuesday Samsonite will be running his own Self-Indulgent Gratuitous Hundred Miler at Lake Hefner. The Brothers think he's crazy, but he won't be persuaded otherwise. Not sure if that's the Sapper or the Pirate in him, but both are liable to get him killed someday…
Samsonite says that the "goal" is to finish, and the "plan" is 21-23 hours. He'll be self-crewing himself out of 2 strategically parked vehicles, roughly 5 miles apart from each other. (told you, he's crazy.)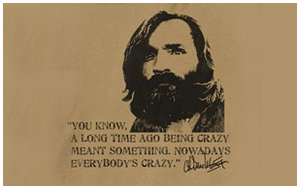 Samsonite's plan is to run 9 laps of the 10-mile Lake Hefner running path, and two 5-mile laps out at Bluff Creek with Mav. Mav has acquired a recent aversion to pavement, but still wants to help his (crazy) Brother out. Hopefully the trails will save Samsonite's legs from 10 miles of pavement-pound, too. T3 and Sweet Tee will come out to run a lap with Samsonite later in the day. Who knows – maybe Weeble, Big, and Goose will come join Samsonite for some of the "crawl stage" miles.
In short:
Samsonite's S.I.G.H
Tuesday, 23 December
0600 – UTC (until complete)
Lake Hefner running path
He'll be wearing various combinations of Pirana gear, so you can't miss him. Come nightfall, he'll be the only crazy running around the lake with glo-sticks sprouting out of his body. If you see our boy Samsonite out on the road, slap his skinny butt and run a mile or two with him. He's gonna need all the help he can get!